The Flying Fox is the finest superyacht of its kind built by the German shipyard Lürssen. The yacht is known as a palace on the sea because it has created a world of luxury that few yachts can follow.
Currently, the 137m-long Flying Fox is the largest and most expensive superyacht available for hire.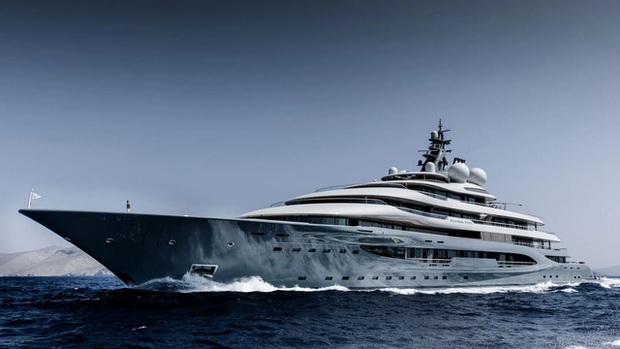 Flying Fox is owned by Dmitry Vladimirovich Kamenshchik, a Russian billionaire and sole shareholder of Domodedovo Airport in Moscow. This person is currently worth $3.8 billion and has spent $400 million to buy the yacht mentioned in this article.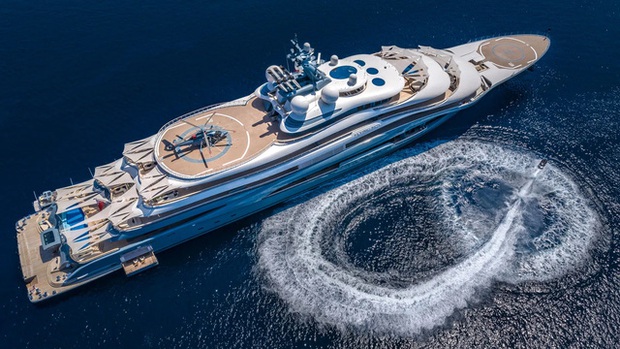 This 14th largest ship in the world used to be the luxury resort of countless A-listers such as Beyonce, Jay-Z and billionaire Jeff Bezos. The rental price is about 4 million USD/week and really only big names can spend money to experience it.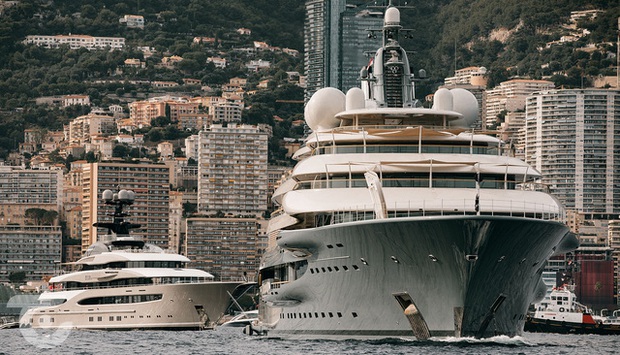 Flying Fox yacht seen from afar is extremely massive and majestic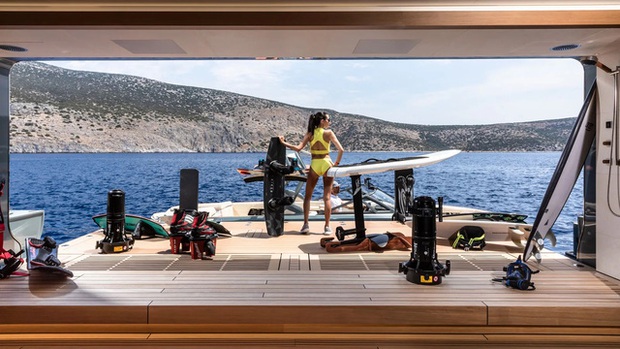 Flying Fox offers luxurious amenities such as a two-story spa, a professional diving center, a gym and even a treatment center.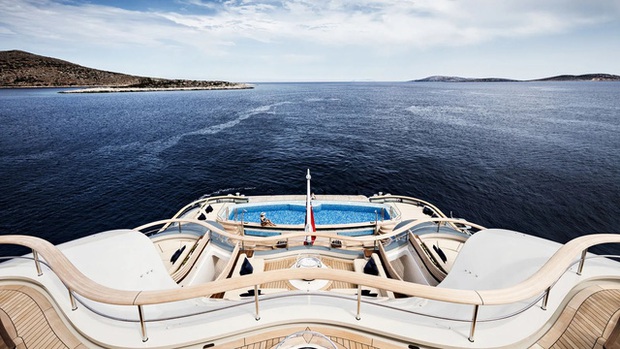 This superyacht makes the best use of the space at sea by offering up to 6 decks all of 5 star standards. This is unheard of in other yachts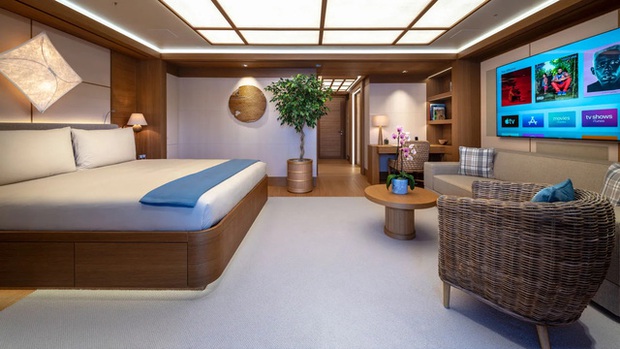 With a rental fee of $4 million, passengers can invite 25 friends to enjoy luxury and sleep comfortably in 11 cabins.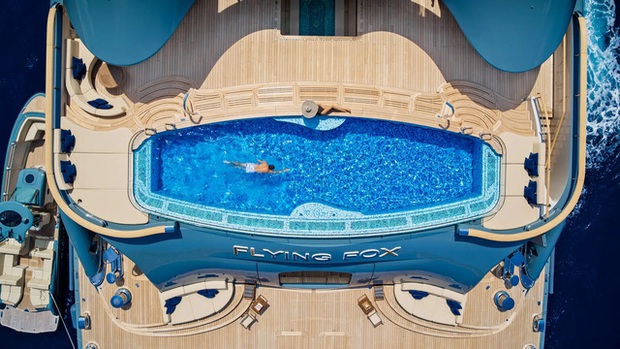 The most prominent activities when boarding can be mentioned the large spa pool divided into hot and cold zones by a retractable wall. Guests can also relax in the spa with the most luxurious facial and body treatments.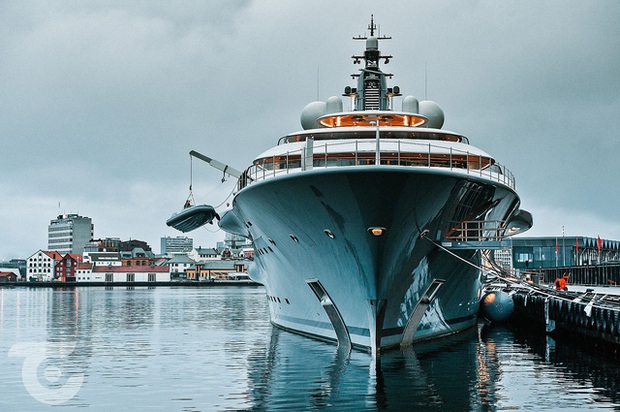 Enjoying the natural scenery when traveling on a yacht is also a factor that attracts many passengers. Here, with the height of the sixth deck will give a very distant and clear view of the ocean.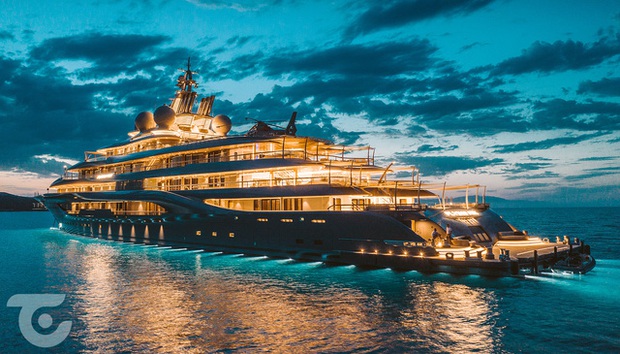 At night, the sunbathing area will be converted into a dance floor with live music, parties and fireworks. After a night of fun, visitors often come to the treatment center to get a massage in a comfortable way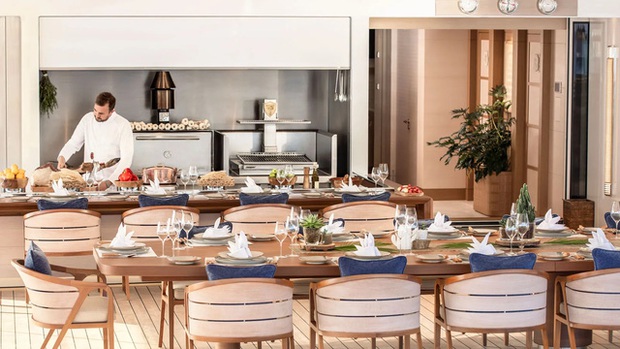 There is also a culinary restaurant with skilled chefs on board. The dining area is very airy and polite.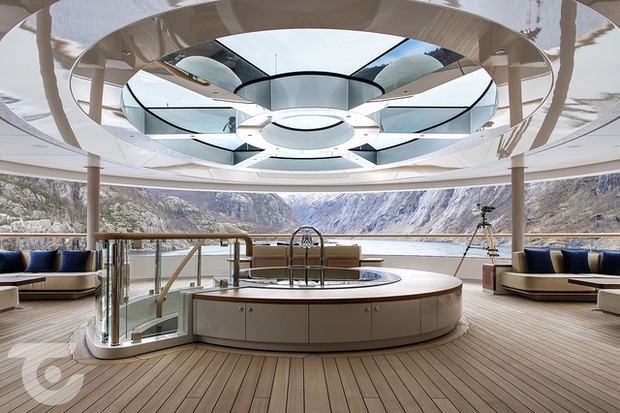 Movie lovers can spend their time exploring the library of English and Russian films and excellent films shown in a private theater with standard D-box seating.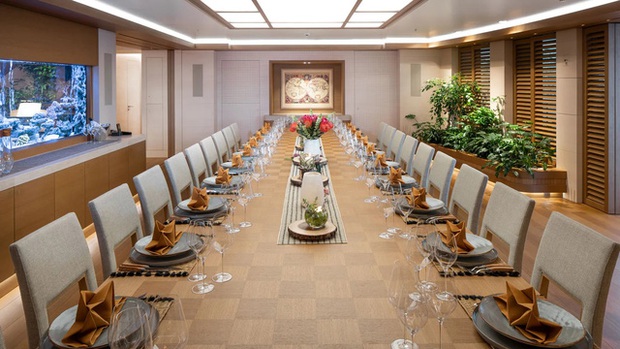 The interior of the ship is described as easy to put 5-star hotels to shame. With elegant and luxurious tones, it would be difficult for one to say no when invited here.